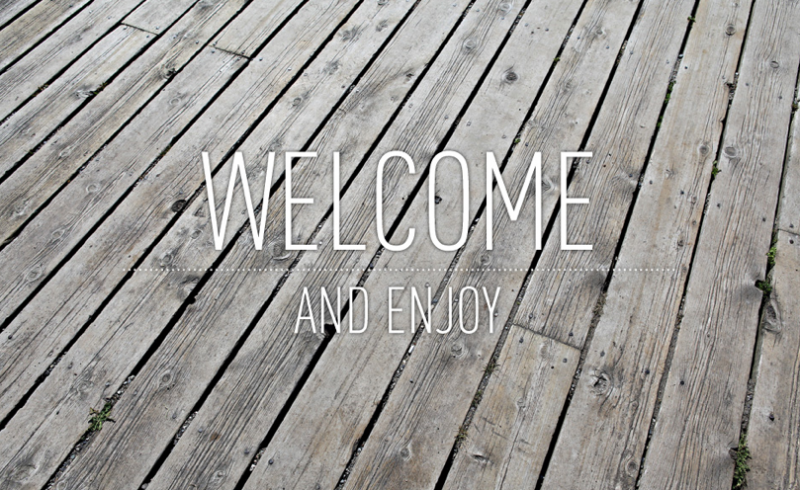 Welcome to the Smart Blog, where we will update news and events within our company and industry as well as informed opinions on such important topics as the top fantasy football players in the NFL.Grab a Cup 'O Joe and enjoy!
The US Environmental Protection Agency (EPA) estimates that over 136 million tons of building-related trash from construction and demolition projects is sent to landfills every year, amounting to 2.8 pounds per person per day. Of this material, between 1 percent and 10 percent are asphalt roofing materials
Unsustainable roofs
As a roofing material, asphalt has a shorter lifespan than any other option (other than Cedar shake) averaging 15 to 20 years. Asphalt shingles, which are made of fiberglass, asphalt cement, ceramic-coated natural rock, and mineral filler, make up two-thirds of the US residential roofing market. Between 9 and 11 million tons of asphalt roofing waste are sent to US landfills every year, costing close to $400 million in disposal fees. Durable roofing options, such as steel or aluminum, clay, slate, and even composite materials can last anywhere between 50 and 200 years.
Recycled and recyclable roofing
Asphalt shingles can be ground up and then turned into asphalt pavement, patch material for potholes, sidewalks, ramps, and bridges, new roofing, or even fuel oil. Concrete shingles can be crushed into stone, and metal can be melted down and reformed into new products. Used wood roofing materials are re-milled, chipped, or ground up to create particleboard, boiler fuel, new flooring, mulch, or animal bedding.
Landfill space and virgin resources are conserved, and jobs created when consumers choose products made from recycled materials. These eco-friendly options also consume up to 95 percent less energy than materials made from virgin materials and promote a significant reduction in water usage and air pollution created.
Carpet is receiving new life by being recycled into a variety of products, including roofing shingles. The amount of carpet sent to the landfill each year—5.2 billion pounds—could cover an area greater than New York City.
Reusing tires for roofing involves heating and then molding used tires into shingles. Approximately 290 million scrap tires were generated in 2003. Twenty percent are recycled or used in civil engineering projects, 12 percent are ground up and used in asphalt for roads and tracks, and about 3 percent are exported.
Recycled plastic roofing materials can be made from post-consumer milk jugs and other plastics mixed with materials such as glass, lumber, peanut shells, steel, and concrete. Recycling plastic bottles reduces the amount of trash clogging landfills, limits the environment's exposure to chemical contaminants from products like soap, hair dye, and cleaning products, and also saves energy.
Shingles can also be constructed using recycled aluminum and steel. Recycling aluminum instead of mining and processing virgin ore results in energy savings of up to 95 percent. Every year, the steel recycling industry saves enough energy to power 18 million homes, and new natural resources are conserved, including 2,500 pounds of iron ore, 1,400 pounds of coal, and 120 pounds of limestone for every 1 ton of steel.
In 2003, the US generated nearly 6 million tons of wood waste, including wood from roof renovations that went to landfills. Reusing wood products rather than trashing them prevents new trees from being harvested; salvaging 1 million board feet of reusable lumber from an old warehouse can offset the need to harvest 1,000 acres of forest.
Energy-saving rooftops
Green roofs can reduce heat gain by up to 95 percent, and have also been shown to provide insulation to buildings during cold winter months. They also protect roofing materials beneath, lengthening a roof's lifespan. This results in roof lifespans that are two to three times longer than conventional roofs, thus requiring fewer roof replacements. In addition, green roofs reduce noise levels by providing a layer of sound insulation.
Public benefits of green roofs are also significant. They have been shown to filter airborne particulates and remove carbon dioxide from the atmosphere.[29] They also filter and retain stormwater[30] and provide recreational space that can be used as healthy retreat spaces for employees, educational environments for daycares, and therapeutic areas for patients in hospitals.[29] Additionally, green spaces can provide habitat to wildlife and insects, including some rare and endangered species.[31]
Cool roofs keep solar heat out of buildings by reflecting the sun's radiant heat energy back into the atmosphere.[32] Since dark roofing surfaces absorb more heat (sometimes raising roof temperature by 100°F), they transfer more heat into the building than lighter colored roofs.[33] Smooth, bright white roofing materials are the coolest option for building construction, raising roof temperature by only 15°F compared to 72°F to 90°F of common asphalt shingles.[34] After testing both residential and commercial buildings in 11 US cities, the Heat Island Group estimates that if cool roofs were comprehensively installed, the US national energy savings would be about $750 million per year.[33]
Energy-producing rooftops
A building's roof can also be a source of renewable energy. Solar shingles, solar panels, and small wind turbines can be mounted on roofs to provide clean, green energy. They run cleanly and without producing air pollution during operation.[35][36] Grid-connected PV rooftop systems have the potential to provide an average of 16 percent of the energy required by industrialized countries worldwide.[37] If all rooftops in the US were efficiently outfitted for PV power generation, they could provide up to 710,000 megawatts of power, which is 75 percent of the current US electricity-generating capacity of 950,000 megawatts.[38] Currently, solar energy provides less than 1 percent of the energy needed by electricity users in the US.[39] The US Department of Energy (DOE) estimates that wind power could potentially supply 5,800 quadrillion Btu of energy worldwide every year, which is 15 times more than the current energy demands of the world.[40]
Glossary
* Btu (British thermal unit): A unit of energy used universally in the heating and cooling industries. It is defined as the unit of heat required to raise 1 pound of water by 1°F.
External links
* Greenroofs.com
* Solar Living Institute
* National Roofing Contractors Association
* Recycled Materials Resource Center
* US Environmental Protection Agency – Remodeler's Field Guide
* US Department of Energy – How to Buy Energy-Efficient 'Cool' Roof Products
* US Environmental Protection Agency – Analyzing What's Recyclable in C&D Debris
* US Environmental Protection Agency – Setting up a Jobsite Recycling Program
* US Environmental Protection Agency – Source Reduction in Residential Remodeling: The Las Alturas Adobe
* Vermont Agency of Natural Resources – Performance of Recycled Asphalt Shingles for Road Applications
Footnotes
1. US Environmental Protection Agency – Construction & Demolition (C$D) Materials: Basic Information
2. Builder News – Roofing
3. GlobeReal Estate – Mike Holmes: For protection overhead, metal is the way to go
4. Northeast Recycling Council – Asphalt Shingles Waste Management in the Northeast: Fact Sheet
5. Professional Roofing – 21st century recycling: ARMA and other industry organizations are leading the way for waste-reduction and recycling programs
6. Oikos – Roofing Industry Moves to Recycled and Energy Saving Products: Recycling
7. American Recycler – Asphalt Shingle Recycling Website
8. Roofing – Green Home Remodel
9. P2Pays – Asphalt Rofing Shingles Recycling: Introduction
10. Construction Business Owner – Recycling Construction Materials: An Important Part of the Construction Process
11. St. Vincent de Paul Society of Lane County, Inc. – DR3 Mattress Recycling
12. Environmental Design + Construction – CARE Facilitates Cost-Effective And Efficient Recycling And Re-Use Of Carpet
13. Green Seal – Green Report: Carpet page 1
14. Carpet America Recovery Effort – 2006 CARE Annual Report page 9
15. Roof 101 – The Rubber Shingles Alternative
16. US Environmental Protection Agency – Management of Scrap Tires
17. US Environmental Protection Agency – Management of Scrap Tires: Basic Information
18. California Integrated Waste Management Board – Recycled Plastic Lumber
19. Alive.com – Hair to Dye For
20. Recycling-Guide.org – Recycling facts and figures
21. The Economist – The truth about recycling
22. Steel Recycling Institute – Buy Recycled with Recyclable Steel
23. US Environmental Protection Agency – Basic Information About Wood Waste
24. Rainforest Alliance – SmartWood: Rediscovered Wood Program Description
25. Centre for the Advancement of Green Roof Technology – How do green roofs protect the membrane? page 21
26. Environment Canada – Green Roof Technology Adapted to Cold Climates: The Project
27. American Society of Landscape Architects – ASLA Green Roof Demonstration Project Fact Sheet: The Benefits of Green Roofs
28. Green Roof For Healthy Cities – Private Benefits: Sounds Insulation
29. Green Roofs For Healthy Cities – About Green Roofs: Public Benefits
30. Centre for the Advancement of Green Roof Technology – Runoff Retention
31. International Green Roof Association – Public Benefits: Natural Habitat for Animals and Plants
32. US Department of Energy – Building Toolbox: Roofing Coatings
33. Heat Island Group – Cool Roofs
34. Lawrence Berkeley National Laboratory – Cool Roofing Materials Database: How to use the Cool Roofing Materials Database
35. The Green Guide – Green Power Utilities: Environmental Issues
36. US Department of Energy – Why PV is Important
37. Greenpeace – Solar Generation: Solar Electricity for Over 1 Billion People and 2 Million Jobs by 2020
38. Renewable Energy World.com – Solar Power Market Potential is on the Roof
39. US National Atlas – Renewable Energy Sources in the US
40. American Wind Energy Association – Wind Energy Potential