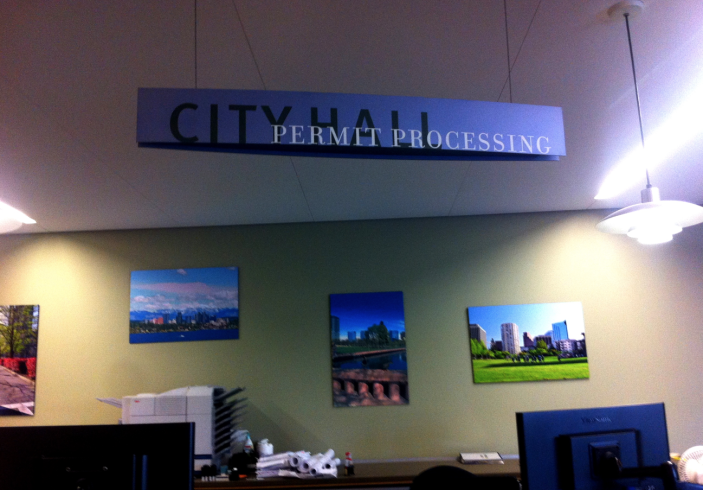 Permits? We Don't Need No Stinking Permits!
Welcome to the construction industry, where signing contracts with your clients often times is met with agonizing compliance with local and state officials.  As a roofing contractor, the stakes are some of the highest in any industry so it is wise to get your affairs in order before embarking on that arduous journey.  In this post I will briefly look at the basics of a permit for the City of Seattle, for the sake of abusing my fingers and exposing myself as ignorance (cause we all know it's so blissful), I will outline the jist of what you may need.
http://ecodes.biz/ecodes_support/free_resources/seattle2009/09seattle_building/PDFs/Chapter%201_Administration.pdf
Let's cut right to the chase, do you need a permit?
Building Permits, Section 106, under scope (106.1) it states:
Permits required.

Except as otherwise specifically provided in this code, a building permit shall be obtained from the building official for each building or structure prior to erecting, constructing, enlarging, altering, repairing, moving, improving, removing, changing the occupancy of, or demolishing such building or structure, or allowing the same to be done. All work shall comply with this code, even where no permit is

required.

106.2.12  Work exempt from permit. A building permit is not required for the work listed below.

12. Replacement of roofing materials and siding.  this shall not include structural changes, replacement of sheathing or alterations to doors and windows.  See Energy Code Sections 101.3.2.5 and 1132.1 for insulation requirements for existing buildings.

Exceptions: In detached one and two family dwellings, the existing roof sheathing may be replaced and roof   structure may be repaired without a permit provided no changes are made to the building envelope other than  adding or replacing insulation, and the work is equivalent to or better than the existing structure.
So what does that say?
This can be interpreted in various ways, but the crux of the language revolves around the changes or alteration of the building envelope or structure.  If you anticipate having to replace sheathing, repair rotted trusses or joists, build up parapets and change their appearances, then chances are you will need to pull a permit.  If you are installing a single-ply membrane in a roof recover (going over the top of existing roof) or only tearing off the existing roof material and NOT the sheathing, then you are plausibly in the NO Permit Needed, category…I say plausibly, because I do not want anyone to just take this blog as gospel truth and end up on wrong side of the work order stoppage.  This changes to energy codes applies to skylights as well. These permit requirements are mostly related to multi-unit housing or commercial projects, when it comes to single family homes the bolded section applies, which means you can replace some sheathing and insulation as long as the building envelope does not change and the work is as good or better than the existing roof.
If you feel you still have doubts about your roofing project, I suggest to go online and call someone at City of Seattle DPER and get clarification on your particular project.
Happy Roofing!